So why not me?. Plus I love pretty clothes. My faves are:
This pretty lady with Wahlberg. Sometimes I hate that the only dresses that get covered are by the big celebs. Often you'll see someone in the crowd walking in in something stunning and wish that they'd stop the woman just to look at her dress.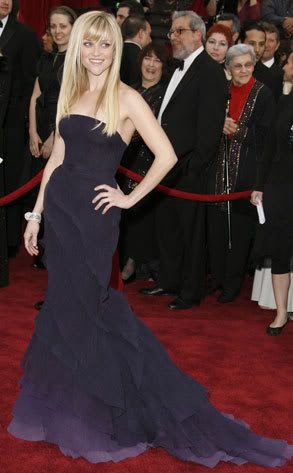 This one isn't super stunning, but I love the pretty simplicity of it.
Reese's dress was such a wonderful color on her. And I have hair envy cause that cut is cute! Still can't say I have much respect for her as an actress (Pretty in Pink looks ungodly awful), but she can dress like no ones business.
I liked Nicole Kidman's dress. I can even handle the bow. She stood out so much from the other ladies because of that color. It was hard not to look at her.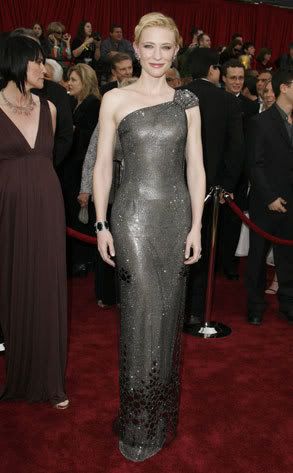 And this one is my very fave! She looks like some kind of goddess in this. So pretty!