I've been puttering away at a pottery class lately. Not a talent that's coming easy to me, but I am really enjoying working with clay. The wheel is still a bit intimidating though. Here's the results so far:
I've had a bit of a snail obsession lately.
This was a happy accident. I smudged colors on there that were never intended for that tile. I love the effect though.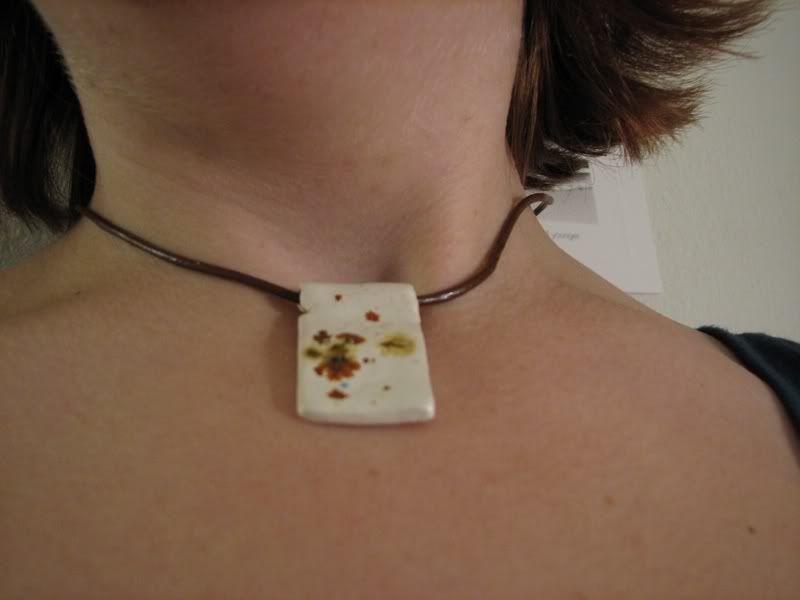 The far right one was a gift for my sister in Texas. Thought it was cute.
And this bowl is the first piece outta my class. A little lopsided, but cute.