Okay, I could usually care less about celebrities and awards shows and the like, but I am a sucker for pretty clothes. Here's my favorite dresses from the Golden Globes (not that I watched - I just looked at them this morning):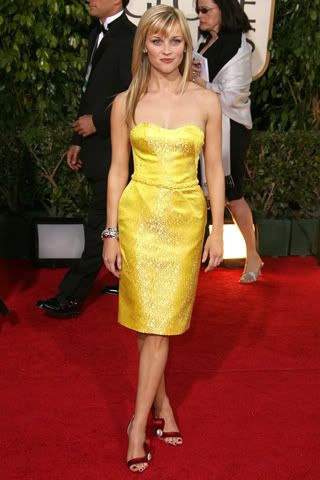 Pretty yellow dress. And cute shoes!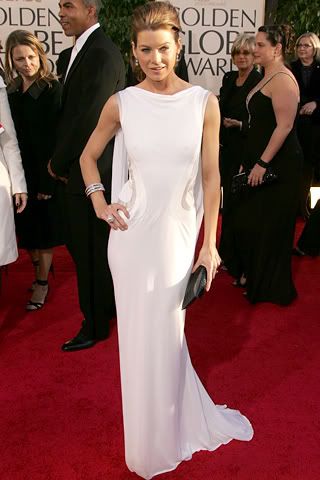 This actress is usually kind of painful to look at what with her twig limbs and too skinny body. But this dress camoflauges that a bit and its so well draped. I really liked it.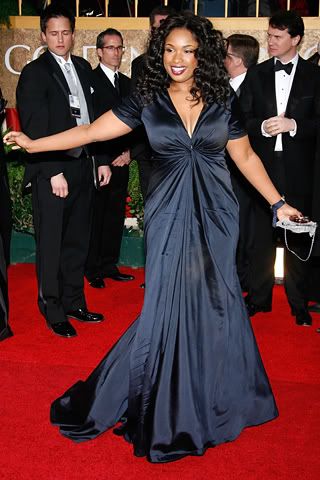 I love this dress! Not only does it look great on her, but the color and the fabric are marvelous. Sexy but not crazy revealing. Love it! All the rest of the dresses I'm pretty eh about, but these were too pretty not to share.