I've been on a roll with the whole tshirt stenciling thing. Here's some that I did for myself.
I used the simple little stars to cover up some stains that I thought had ruined one of my fave comfy shirts. Now its wearable again!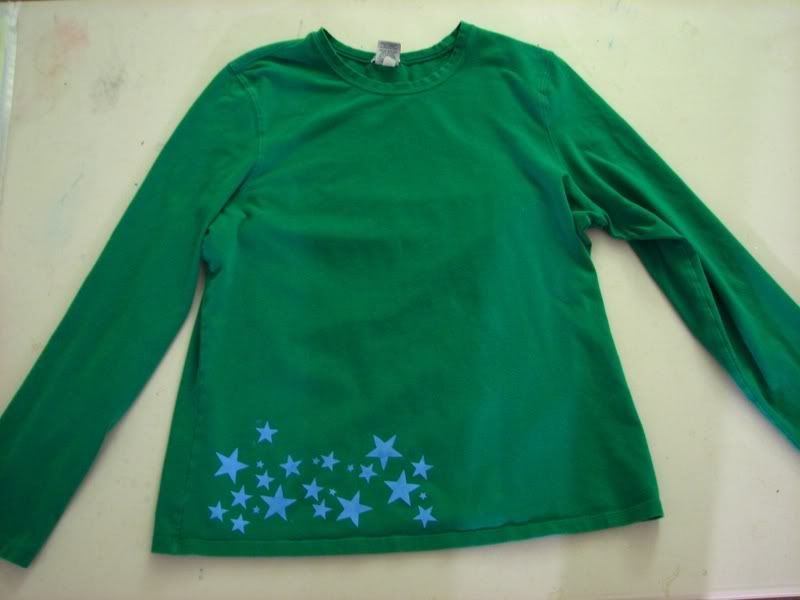 Betty Page:
The graphic from the novel Virgin Suicides. This was a bit fussier and harder than some of the others.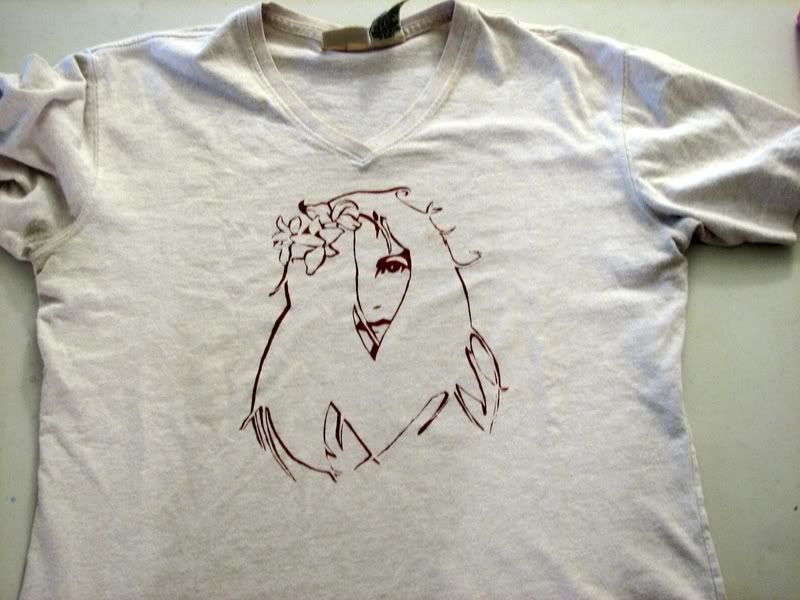 And lastly, a stencil from the graffiti artist Banksy. If you aren't familiar with his work, look at this
Flickr set.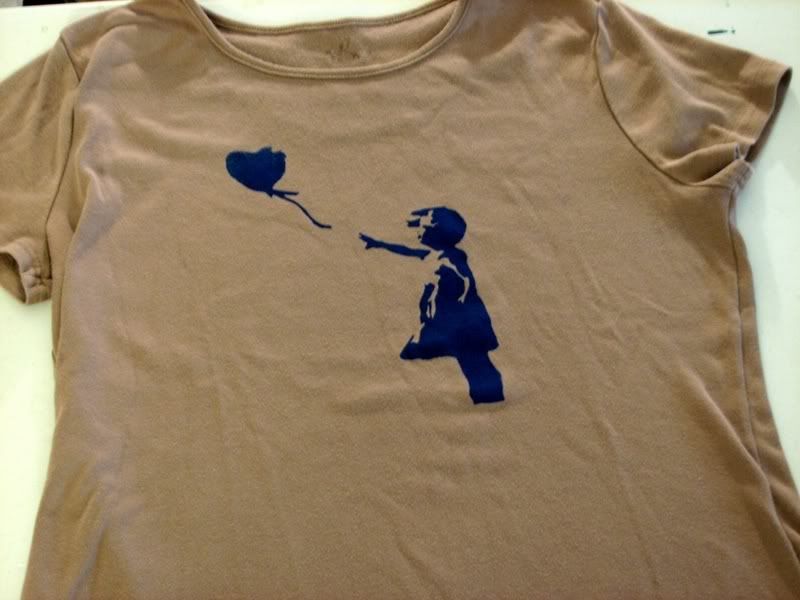 Next project should probably be prettifying this blog. It's a little on the plain side right now.