I have had a chance to play with my felt pieces some more. Here's two felt flowers I made. I'm particularly pleased with the first one.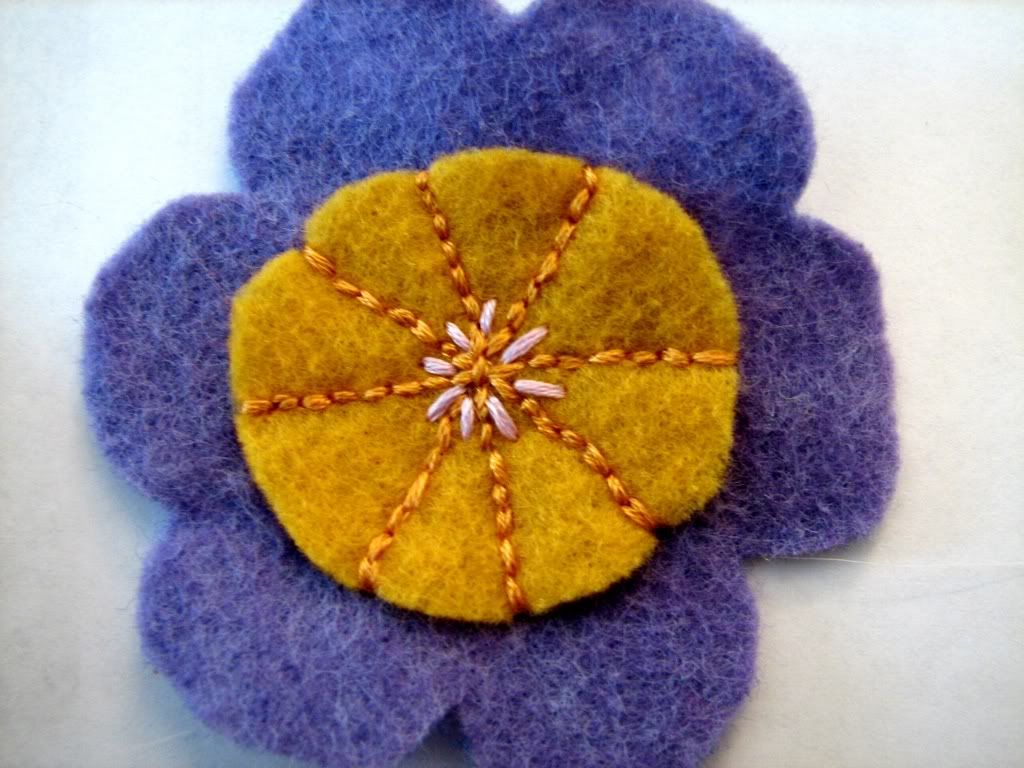 And while playing around with the felt bits I discovered the perfect pink afro. So I wanna try my hand at a gorgeous felt doll. I think she'll need some awesome felt bell bottomed pants .
I may try again at her face since I'm not happy with my first try.