So I've been watching scads of movies lately. Mostly something to do while I make more puffy stars and string them. I'm sending a bunch of star garlands to my nieces in Arizona.
I caught Fight Club on tv. I'm probably the last person in the world to watch this one, but I promise its been on my to-be-watched list forever! Anyway, I really liked it. Edward Norton kicks ass. Brad Pitt is enjoyable. The only slight downside is violent movies make me a touch feisty myself. (My husband thinks I should never be allowed to watch Kill Bill after last time when his friend and I started playing ninja warriors in the parking lot).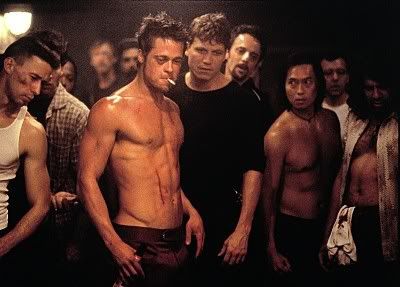 I also borrowed Into the Woods from the library. Bernadette Peters is great, but I was worried about watching this one. I had a roommate in college who was freakily obsessed with this soundtrack. The first half was a bit of a yawn, but I really liked the second half when things got more serious. And some of the songs really are pretty.
And this week's main obsession has been season three of Deadwood. How can you not love a show with lines like "When he ain't lying Al's the most honorable man you'll meet." So sad that there won't be any more of this show. The character development in this was just amazing.